Collagen Freeze Crystal Set (2sets/box)
Our price:

NTD$

Price

NTD$

Use bonus points

pt.
Description:
Ingredients:
Collagen, Hyaluronic Acid, Rosa Damascena (Rose) Flower Distillate
, Algae Extract, Xanthan Gum, Dipotassium Glycyrrhizinate, Phenoxyethanol & Ethylhexylglycerin

- Include 3D collagen , improve the fine
- Multi moisturizing ingredients keep the skin moisturized and c ontrol the skin oil secretion.
- Non Fragrance, Non artificial flavored
- Multi plant extract of anti sensitive ingredient, keep the skin clam.
- organic rose extract, includes anti aging ingredient, keep the skin youthful
Product storage:

0
Solded:

0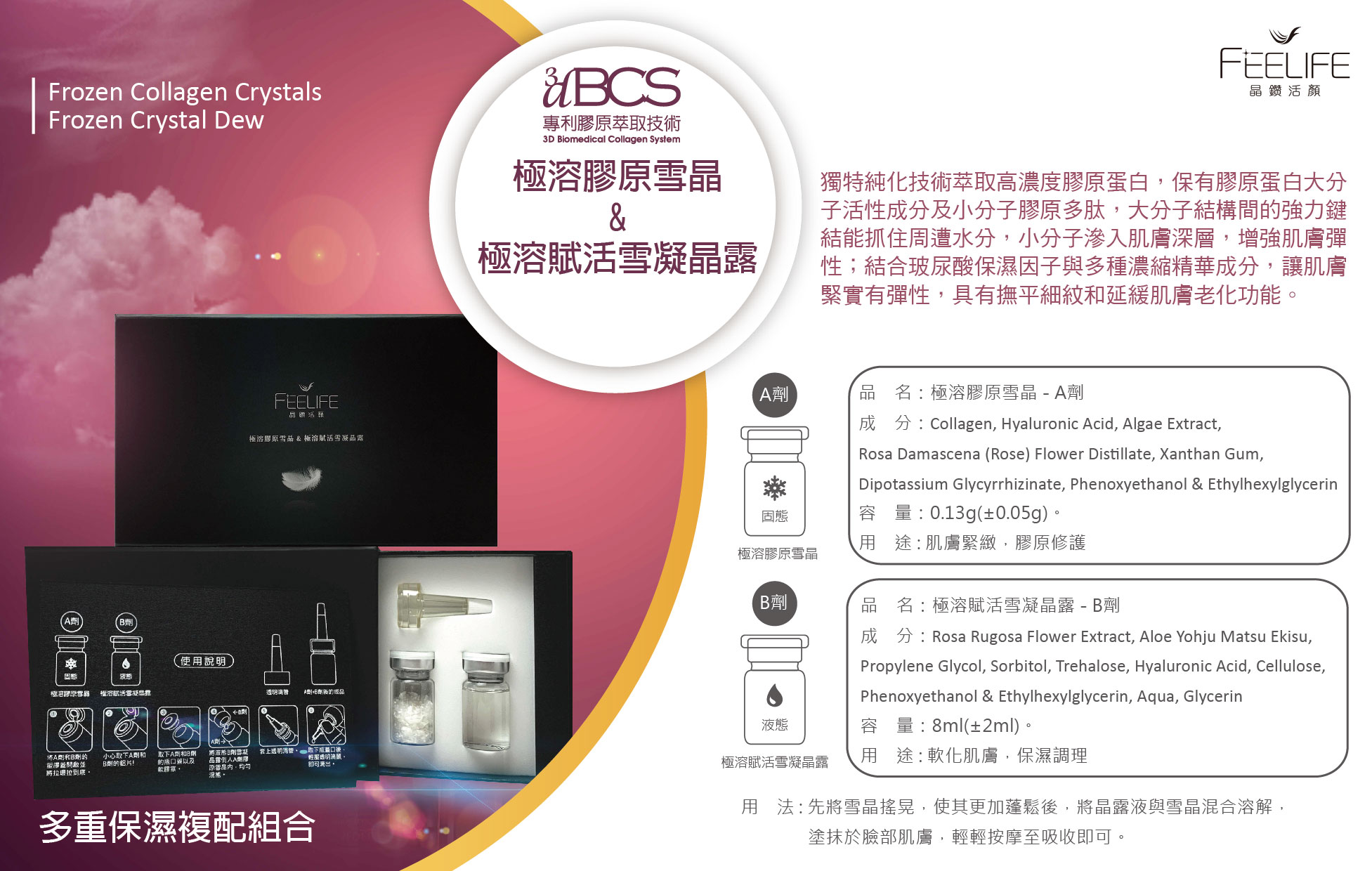 Functions: To improve the fine lines, repair, and moisturize the skin.
Direction:
Mix the frozen collagen crystal and frozen crystal dew, apply to the skin with a gentle massage on the
Suitable for: All types of skin.
Storage: Please store in a cool and dry place, and the place where the children cannot take it easily.
Notice:
If the user has the unusual appearance occurred after using the product, please stop using and ask the doctor from the dermatology department.

Do not use for the baby.
Product storage:

0
Solded:

0